Children at one Kent school are now better prepared for the world of work after being grilled by local employers.
Nearly 200 pupils at The Maplesden Noakes School in Maidstone were put through their paces by experts including those from Berry Recruitment.
Harry Barkeley and Catherine Taylor-Colville from the local recruitment agency organised a day giving workshops to the Year 11 pupils to prepare them for another day of interviews – just like TV's The Apprentice.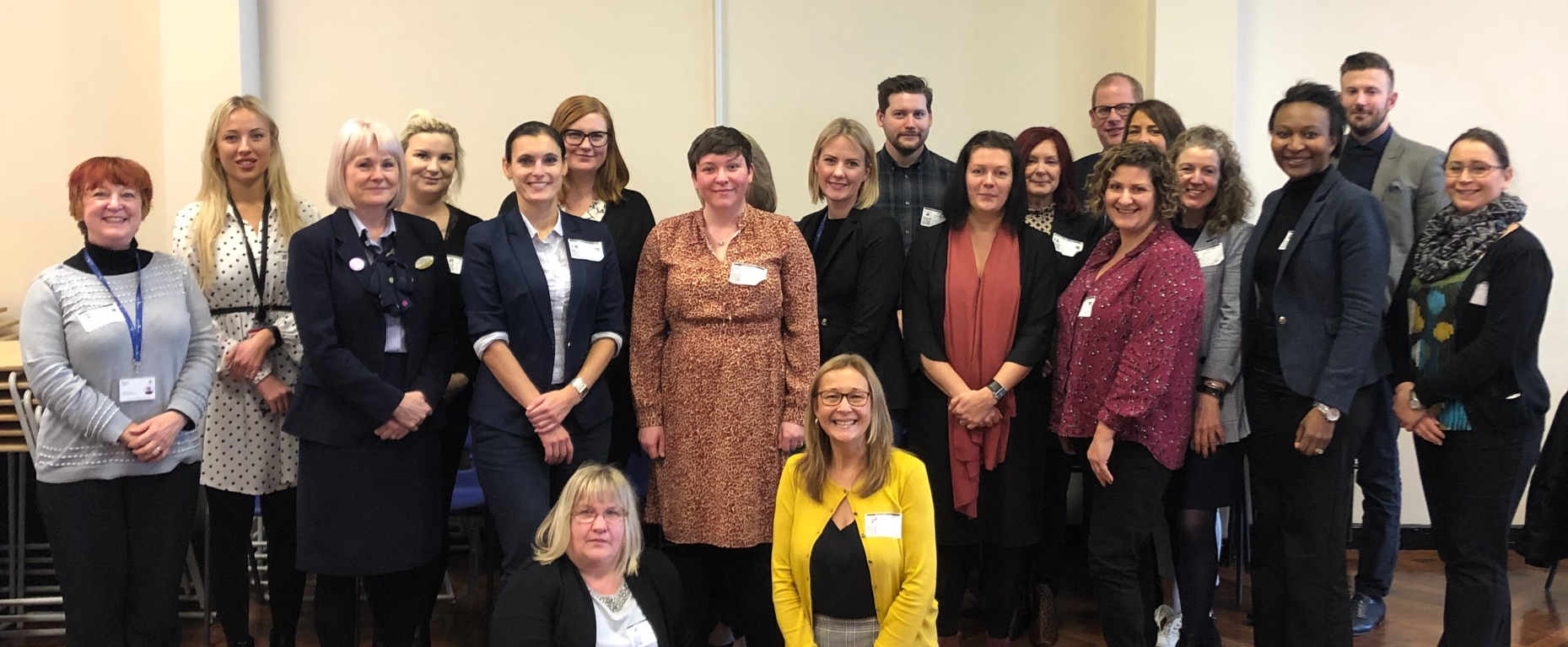 Pictured: Local business people who gave students at The Maplesden Noakes School in Maidstone a taste of real-world job hunting
The youngsters were given tips on writing CVs, interview technique, LinkedIn profiles and other pointers that will benefit them.
Harry, from Berry Recruitment, said: "It was really encouraging from a recruitment point of view to see so many excellent students coming through the school.
"We gave them workshops to introduce them to the whole subject of employment and how to go about getting a job.
"One key part is reminding them that they shouldn't just rely on the internet – other methods of communication are available.
"We showed them how to market themselves to potential employers – by having a good CV, dressing correctly and speaking well.
"Part of the workshops involved explaining how employment agencies work, and what sort of roles we have to fill.
"Along with other local employers, we then gave them realistic interviews to let them experience what it is like.
"From those interviews we learned that there will be plenty of quality candidates entering the workforce in the next few years."
She added: "Across Berry Recruitment Group our branches are getting out into the community and getting themselves well known.
"We always enjoy going into schools and colleges and have received fantastic feedback over the last two years."
Emma Mills, careers officer at the school, said: "Our students got a huge benefit out of the two days with real business people.
"The workshops run by Berry Recruitment gave them valuable tips and advice for when they start looking for work.
"Our students were informed about how to deal with stress, how to manage emotions and to build confidence.
"They also enjoyed the mock interviews; they dressed well, came with their CVs and practised the sort of thing they will face when actively seeking work."