Wishing you a Berry Merry Christmas
We'd like to take this opportunity to wish all our clients, workers and followers a very merry Christmas!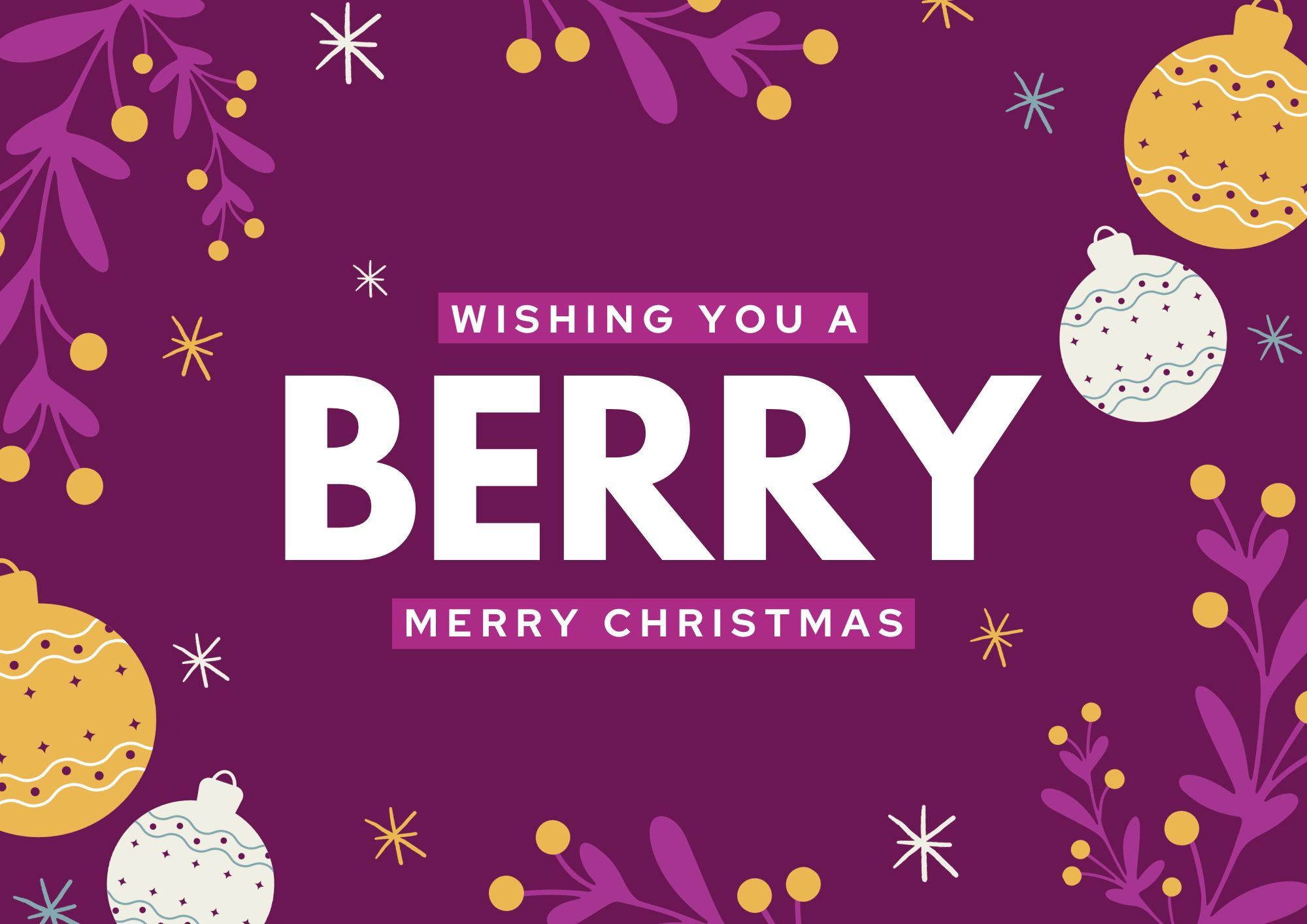 This Christmas, instead of sending cards, Berry Recruitment Group will be donating £500 to Age UK to help them provide a happy and fulfilling Christmas for the elderly.
Thousands of older people feel
isolated or alone during the festive season, and Age UK offer vital companionship services and
practical support, like assistance with shopping or household tasks.
Their help really makes a huge
difference to the lives of many.
Click below to find out more about the work Age UK does and how you can also help.
Merry Christmas and a Happy New Year.