How COVID-19 has influenced the future of work and what workplace leaders can do to implement social distancing as the new way of operating.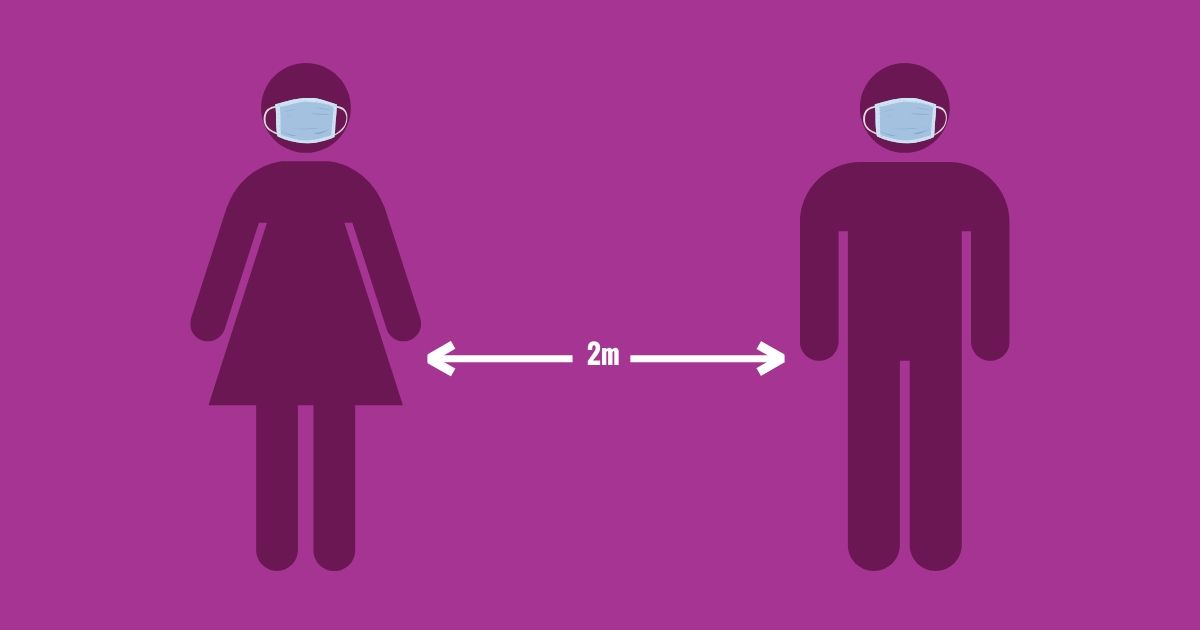 It goes without saying that the impact of a worldwide pandemic on business operation will introduce a number of operational and strategic changes. In these times of uncertainty, many industries have shown their determination to overcome major setbacks. For some, it is likely the effects of COVID-19 has inevitably changed the nature of their industries permanently.
While the future is very much unknown, it would be unwise for workplace leaders not to begin preparation for these changes and seek ways to ensure they themselves and their employees can return to work safely. In all the devastation, it's important to look at some positives and what we as workplace leaders can learn from such an outbreak.
So what positives have come out of COVID-19 for businesses?
The most obvious realisation is that remote working - works! Despite challenges and hesitation from many industries, corporations have realised that productivity can continue to be achieved on a virtual level. Not every role can be remote but technology has certainly expanded our horizons. What is even better is that beyond COVID-19, businesses will be able to implement what they have learned and find a balance unique to them.
The second positive impact is the environmental improvements that have been felt on a global scale. There has been a more than 44% reduction in roadside NO2 throughout central London since the beginning of lockdown.1 Not to mention the amount of time employees are able to gain back to spend with family, loved ones, or just enjoy simple things they weren't able to before, due to their extensive daily commute to work.
How can we use these positives to implement social distancing throughout relaxation of the lockdown and beyond?
Businesses need to consider the flexible thinking they have been forced to demonstrate throughout the pandemic, and retain this when reintroducing employees to their workplace. A key factor that will be essential to making employees feel supported will be gradual implementation by planning and addressing concerns early. Businesses can create an environment that is safe, professional and positive.
Here are some techniques we recommend considering as the lockdown regulations begin to relax:
Workplace design and office layout
For offices, consider building protective walls between each cubicle. If your workspace allows for it, it is also helpful to avoid positioning employees in locations where they face one another as this can increase the risk of infection from a sneeze or a cough.
A clear desk/workspace policy means there is less chance of germs being built up and ensures each workspace can be thoroughly cleaned between each use.
Combine remote and onsite working in shifts
Rotating employees on separate shift patterns will be crucial for offices or workspaces that don't allow for social distancing. This will ensure no employees are forced to sit too close to one another.
Reduce the percentage of employee occupancy. Consider the collaboration needs of each department. How often does each department need to be in the same location? To reduce the number of employees onsite at one time, analyse how shifts can be utilised to ensure critical tasks get completed.
Form a visitor policy that ensures employee safety. In the interim, a no-visitor policy will work best to create peace of mind.
Eliminate physical contact by agreeing on a company-wide greeting technique. Handshakes and hugs should be discouraged to ensure no employees feel that they are being rude or unprofessional by politely asking co-workers to restrain from doing so.
Enforce a 2 metre rule for all visitors and employees working onsite.
Extra precautions must be taken to ensure employee safety. Consider the following to minimise the risk of spreading germs and increase employee confidence to return to work: free masks and hand sanitiser, added employee cleaning policies, eliminate shared items such as keyboards and phones, enforce social distancing, create clear desk or workspace policies and increase the frequency of your office or workplace's current cleaning schedule.
Update protocol in case an employee becomes unwell or contracts COVID-19.
Meetings and collaboration
Continue virtual meetings and avoid collaborating at communal tables. Consider removing the chairs in meeting rooms to allow each person to establish their own boundaries.
Encourage employees to avoid using public transport. Help them to consider alternate methods of transport to work such as driving, cycling or even walking if their location allows for it.
COVID-19 has presented workplace leaders with a number of difficult decisions over the past few months. While no company can be perfect, these decisions have allowed many to realise the benefits of operating virtually on some level. Although some industries will have little room for remote operation, preparing the workplace for social distancing and learning from experience will be essential.
1
https://www.london.gov.uk/press-releases/mayoral/dramatic-improvements-in-air-quality