Bromley Mayor Cllr Hannah Gray opened the new branch of Berry Recruitment in West Wickham High Street – one of the few outings during her year in office.
The business was previously located nearby but now enjoys huge footfall in the booming town centre.
Operations manager Andrea Lach and her team of recruiters have already seen a spike in walk-ins since the move.
The branch covers numerous sectors including construction, industrial, driving, catering and office support – and works across the area.
It is reporting a shortage of candidates for many of the jobs it is offering and senses a local economy about to boom as lockdown restrictions end.
Andrea said: "Our previous office was in a residential area and we were really keen to move, but West Wickham high street is rare because there aren't many empty units.
"It is extremely busy here and we are situated in the centre of the high street right by the crossing and the difference has been dramatic.
"People are walking by and looking at the jobs we have and are coming in to register.

"As lockdowns end we will see more events which will require catering staff, and driving remains an area in which we are particularly busy.
"There are many jobs available and we are finding a shortage of candidates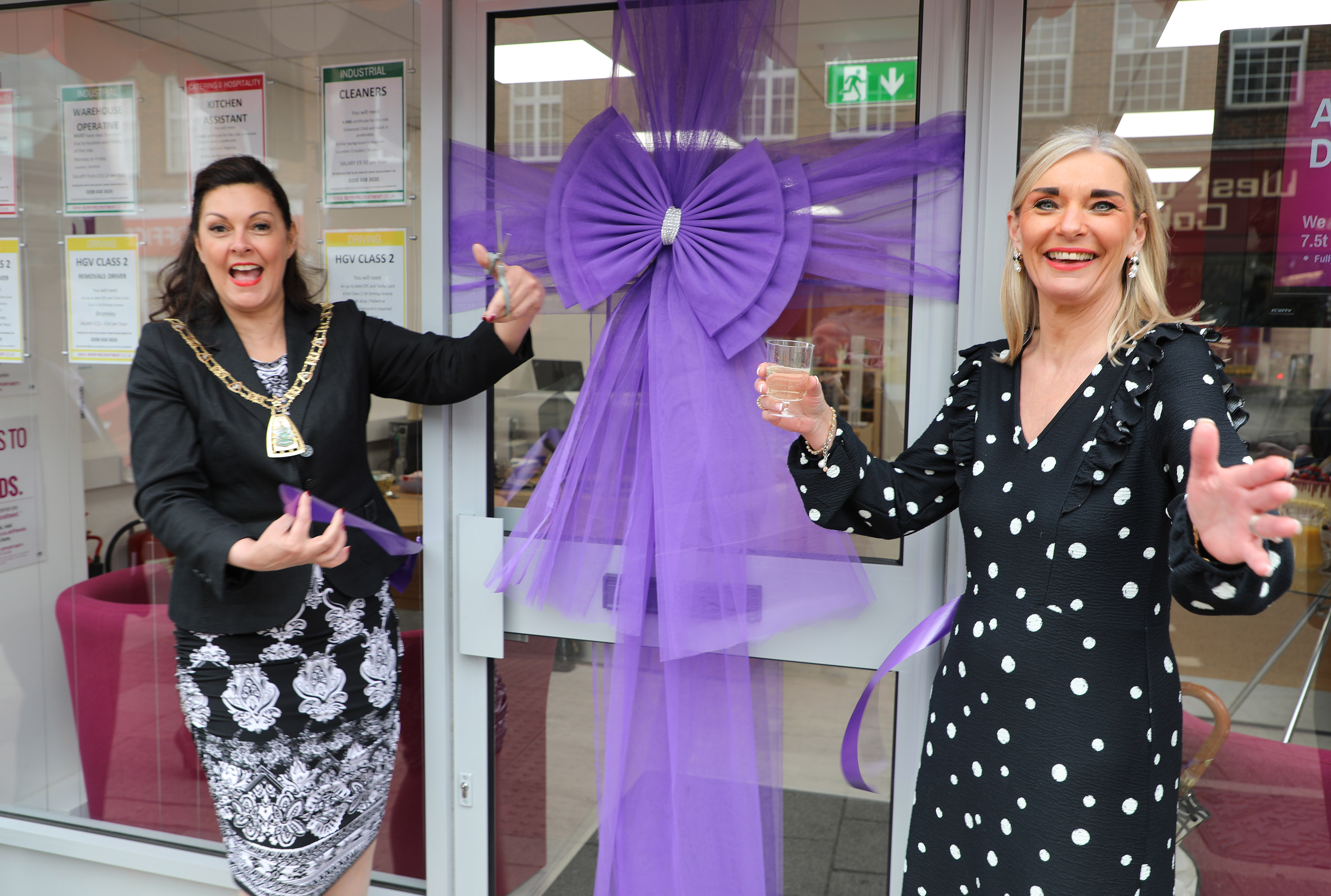 for lots of roles.


"We do consider ourselves part of the community and we enjoy helping people find work, but also assisting businesses find staff so they can concentrate on the running of their companies."
Cllr Gray said: "Having Berry Recruitment on the high street will make a great difference to local people and businesses.
"There are plenty of opportunities for work and I know the branch is extremely busy at the moment.
"I really feel the local economy is picking up as the lockdowns are wound down."